The Ollie Experts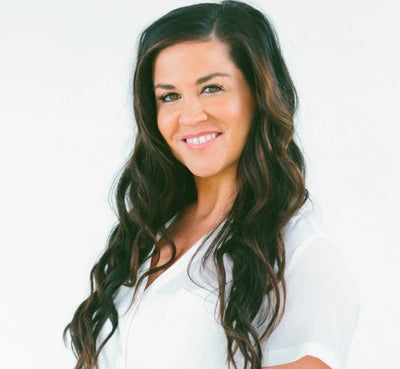 Hindi Zeidman, MSW
Infant Mental Health Clinician and the Founder of The Ollie World
Hindi uses her knowledge of being a foster parent combined with her education to provide a platform for practitioners and parents to connect. It is her vision to see every single little one have an opportunity to flourish. Hindi was a Clinical Social Worker, with a specialty in infant mental health. She provided therapy and services for children and their families before founding The Ollie World. She first became immersed in the world of drug and trauma exposed infants in 2007 while working for the County of San Bernardino. She helped to establish SART locations throughout the county to address this specific demographic from the ages of 0 to 5. Since then Hindi has been featured in interviews for Today.com, Baby and Toddler Instructions, This Little Parent Radio, HomeBusinessMag.com and Ideamensch.
Dr. Kiti Freier Randall
Dr. Kiti Freier Randall is a Pediatric Neurodevelopmental Psychologist with extensive experience, spanning over 26 years, working with high-risk infant and youth populations. Dr. Kiti obtained her PhD in Clinical Psychology at Rosalind Franklin University of Medicine & Science.
Dr. Kiti is the Director of Psychological Services in the Department of Pediatrics at Loma Linda University Health Care. She also holds clinical and academic appointments as a professor in the Departments of Pediatrics and Public Health at Loma Linda University and The Children's Hospital in California.
Dr. Kiti has worked with high-risk infants and youth in a number of settings including juvenile corrections, education, community mental health, crisis intervention and children's hospitals. She has specialized expertise in the area of children ages zero to five and those who have been exposed to trauma and drug endangered environments.
Dr. Kiti is a Board Member for the National Alliance for Drug Endangered Children (NADEC), Making A Difference Association (MADA) and the International Commission for the Prevention of Alcoholism and Drug Dependency (ICPA).
Dr. Kiti has dedicated her career to providing direct service and training to children, families, professionals, organizations and communities to enhance the cognitive, physical, emotional, and spiritual life of children and their families in order to promote resiliency and optimal living.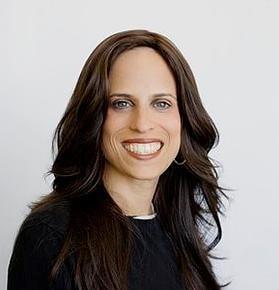 Dr. Alyssa Berlin, PSYD
Dr. Alyssa Berlin is a prenatal and postpartum clinical psychologist. Dr. Berlin completed her doula training last year. She combines her psychological background and her doula training to help women and their partners feel empowered and comfortable in the labor and delivery process, both on a physical and emotional level. Dr. Berlin has a specific expertise addressing anxiety, fear or any other emotional concern that may arise around having a baby.
Dr. Berlin is the founder of the Berlin Wellness Village, offers a once a month internationally acclaimed Bringing Home Baby workshop and, along with her husband, Dr. Elliot Berlin, she teaches a one day intensive childbirth education course once a month. Dr. Berlin is also an instructor MomAssembly and is on the Board of Advisors for Pregnancy Awareness Month. You can read Dr. Alyssa's blogs on the Huffington Post where she contributes to PBS's "This Emotional Life" project.
Dr. Berlin received her doctorate at Argosy University in Atlanta, GA, went on to become a certified Gottman educator and is a member of the American Psychological Association. Dr. Alyssa and her husband, prenatal chiropractor Dr. Elliot Berlin, live in Los Angeles and are the proud parents of four amazing children.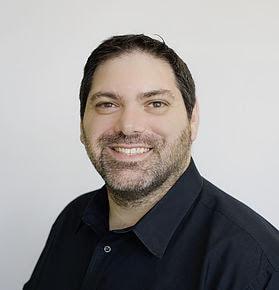 Dr. Elliot Berlin
Dr. Elliot Berlin is an award winning prenatal chiropractor, childbirth educator and labor doula. His Informed Pregnancy® Project aims to utilize multiple forms of media to compile and deliver unbiased information about pregnancy and childbirth to empower new and expectant parents to make informed choices regarding their pregnancy and parenting journey. Dr. Berlin practices in Los Angeles, CA where he lives with his wife and four young children. His films and documentaries can be found at InformedPregnancy.com.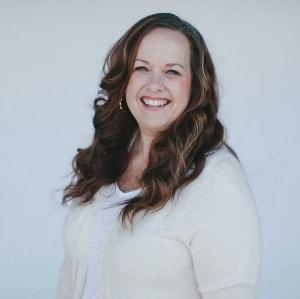 Kym Benner
Kym Benner is a Professional Doula who has been serving the birthing community for over 26 years. Kym believes that being a Doula is not an occupation, but a calling to empower women to have the birth they deserve. What began as a hobby for friends and family quickly became her professional title, and since, Kym has assisted over 500 births. Kym credits the many women she has worked with in helping her become a greater person individually and professionally.
Additionally, Kym has been serving as a birth educator for several years through private and public birthing classes, reinforcing her slogan to her students and clients, "Your Body, Your Baby, Your Birth!"
Kym has had her birthing philosophy featured in several published articles as well as on national television, and she continues to be excited over what she does, particularly over the growing birthing community that has taken place the past 5 years.