How to Use Your Ollie Swaddle
The How and Why Behind Your Ollie Swaddle
Watch the video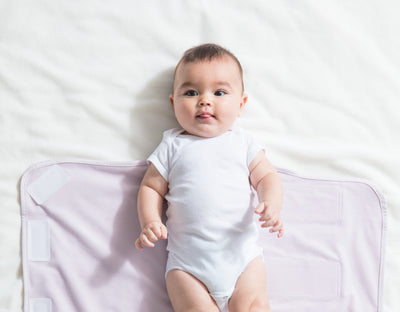 Step 1
Place baby on back centered on the swaddle. Ollie should ALWAYS be below the shoulders.
Step 2
Fold right side over and tuck snugly behind baby's right side. Always make sure Ollie is pulled across below the shoulders.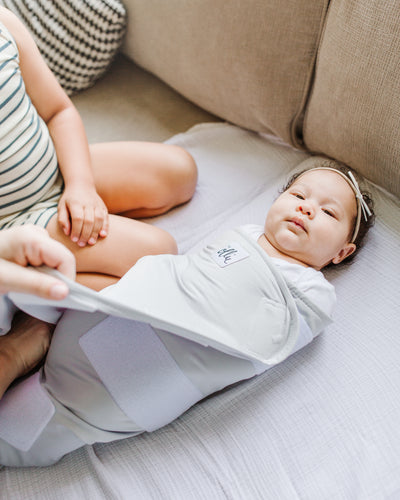 Step 3
Fold left side over to connect entire hook and loop to create snug fit around torso, while allowing for loose fit around the hip joint area. After securing the first hook, pull second and third in a downward fashion to ensure entire hook is placed on connecting loop and not the fabric.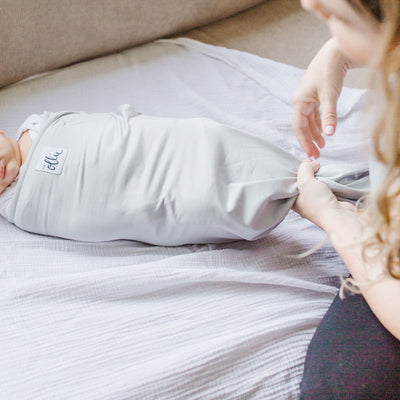 Step 4
Tie elastic loop directly below baby's feet at all times.
When completed and swaddled properly, The Ollie logo will be centered in the torso and 2-3 inches below the chin.